Estate Planning
Multiple Clients
Marriage
Many married couples prepare their estate plans together. While spouses need not prepare their plans together, often there are tax and emotional reasons to do so. If both of you will be working together on your estate plans, please bear in mind that we can represent both of you only as long as there is no conflict of interest between you exists.
What kind of conflicts might arise between you? One of you might provide us with confidential information that you do not want us to share with the other. You each might have very different views regarding the distribution of your property among various family members and others. One of you might favor a trust for the other when outright distribution of your estate to your spouse might be what your spouse wants. As your lawyers, we have ethical obligations to preserve your confidences and to act in your best interest.
Accordingly, we will represent both of you only on a "joint representation" basis. Under this type of representation, both of you are viewed as a single client. We cannot advocate for one of you against the other. Rather, we assist you, as a couple, in developing and coordinating your respective estate plans. In other words, we must be free to pass on to your spouse any information that you provide to us as your lawyers if it is relevant to your spouse's estate planning arrangements.
Spouses who have been previously married and are part of blended families have unique needs. For example, many couples are surprised to discover that they cannot put in place an estate plan that provides solely for children from a previous marriage without running the risk that the survivor will exercise certain rights afforded by statute and change that estate plan. In these situations, regardless of how the spouses feel toward one another, a postnuptial agreement should be considered.
Individuals who plan to marry also have special needs. They may have assets and family concerns that must be addressed before marriage so as to avoid the impact of certain rights granted by statute to their spouse by virtue of their marriage. In these situations, a premarital agreement merits consideration. We usually can represent one of you in preparing a marital agreement (premarital or postnuptial) and can assist the other with finding separate counsel. Each of you should have separate counsel to ensure that the marital agreement works for both of you.
Other Family Members
When we are asked to work with other members of your family, such as children, siblings or parents, or when your family members are already our clients, the ethical concerns discussed above can surface as well. Ordinarily, lawyers are obligated to share with clients all information that might be important to the client and relevant to the client's planning. We can find ourselves in a conflict because of our duty to preserve confidential information provided to us by the other family members who are also our clients.
As lawyers, we can represent multiple units of the same family in one of two ways; one way involves sharing information and the other focuses on preserving confidential information. We choose the latter type of representation ("dual") in this situation and treat each family unit as a separate client whose confidences we preserve. This approach is the opposite of the married couple situation. Simply put, all confidences are kept except those that you authorize us to share with other family members.
If, during the course of this dual representation of each family unit, information that is provided to us by either family unit becomes pertinent to the decisions of the other family unit, we will ask permission to share that information. In the extreme situation when the information is absolutely necessary to the other family unit and permission to share it is denied, we will withdraw from the representation of both family units so as to avoid harming both clients.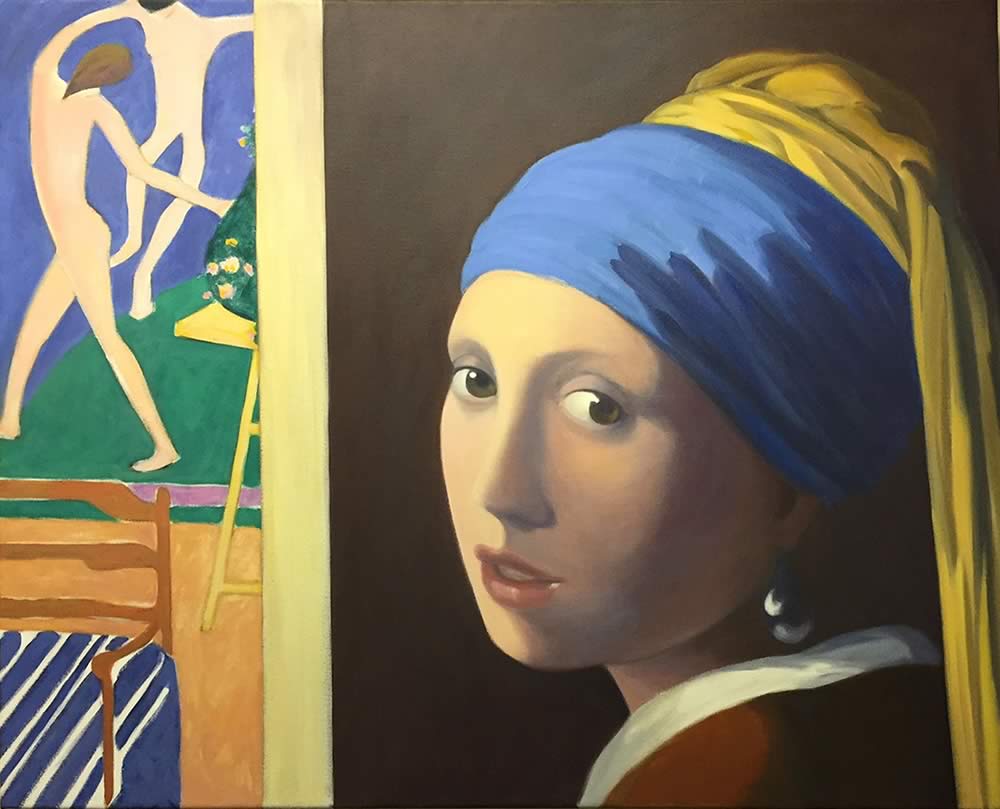 The works of art represented on www.willsandtrusts.com are part of our collection of paintings done by local artists. The collection is on display at our offices at Two Monument Square. For more information about the works and the artists click here…