About the Artists and Their Work
Sarah Knock
Sarah Knock graduated with a B.F.A from Boston University. Sarah's exhibitions include the 2003 Portland Museum of Art Biennial; "Send in the Marines – 8 Contemporary Maine Artists" in 2002 at the Penobscot Marine Museum (Searsport, ME); the Maine Arts Commission 2002 Individual Artist Fellows Exhibit at the University of Maine at Farmington Art Gallery; and several solo exhibitions, most recently at Greenhut Galleries (Portland, ME). Her work is collected by a number of local businesses. Knock has won numerous awards for her work, including a 2002 Individual Fellowship from the Maine Arts Commission and two Honorable Mentions in 1990 at the Sumner School Museum in Washington, D.C., "Maine Artists – the Next Generation."
Suggested Links: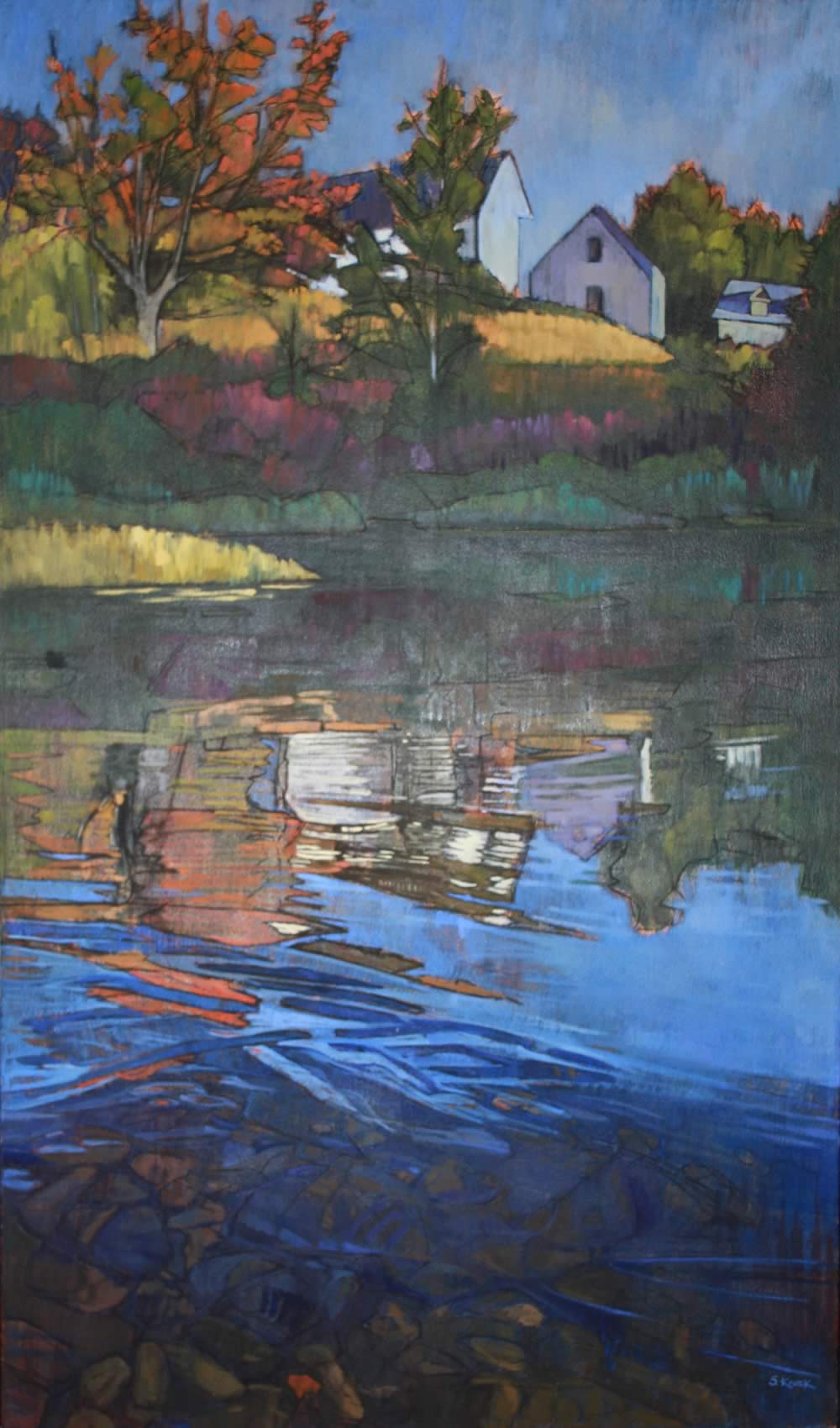 Pembroke | 32W x 54H | oil on canvas (1999)
DeWitt Hardy is nationally known for his watercolors, drawings and set designs. He has had 16 one man shows in New York City and has pieces in over 35 museum collections including the Farnsworth, Portland Museum of Art, the British Museum, the Smithsonian, and the Library of Congress. An Art History major at Syracuse University, DeWitt founded the well-known North Berwick figure-drawing group. He is featured in American Realism published by the San Francisco Museum of Modern Art. DeWitt has been affiliated with Serge Sorokko Gallery, New York; Frost Gully Gallery, Freeport; and the Mast Cove Gallery, Kennebunkport.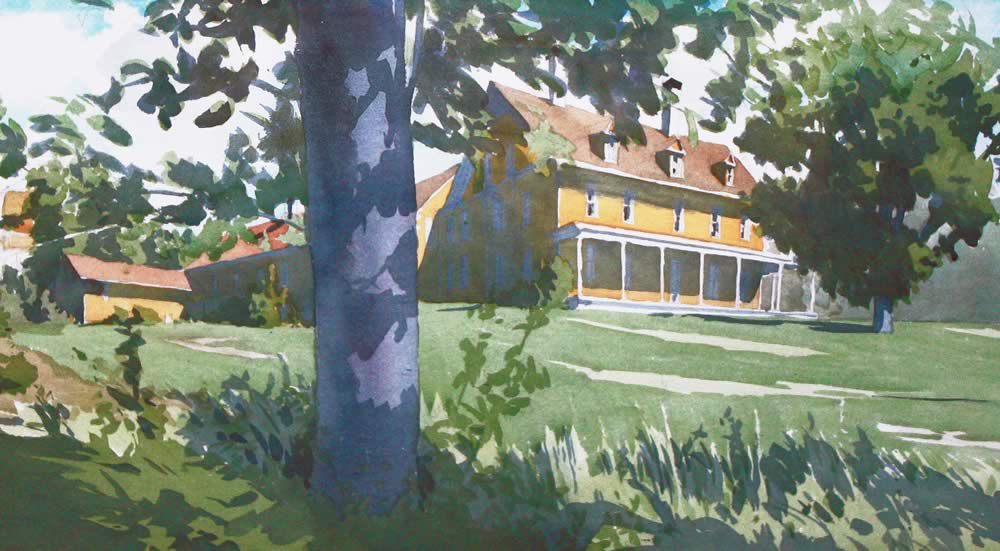 Marvel Wynn received her first oil paint set at the age of 14, and began seriously studying art at the Margaret Morrison School at Carnegie Tech (now Carnegie Mellon) in Pittsburgh. She later studied at the Cleveland Art Institute, taking classes with John Tyrol, one of her favorite painters; she also studied with figure painters Sigmund Abeles and Jan DeRuth. Marvel painted primarily figures of women, although a man, a landscape or a seascape could occasionally draw her attention, and was greatly influenced by artists Gustav Klimpt and Will Barnet. Her works have appeared in the National Painting Show at the Butler Institute of Art in Youngstown, Ohio; the Farnsworth Museum in Rockland, Maine; in one-person shows at Bowdoin College (Brunswick, Maine), the Performing Arts Center and the Portland Ballet Company (both in Portland, Maine); and at the Mast Cove Gallery in Kennebunkport, Maine, for 22 years, including several one-person shows. In 1975, Marvel received the International Women's Year Award for "Outstanding Cultural Contributions and Dedication to Women and Art."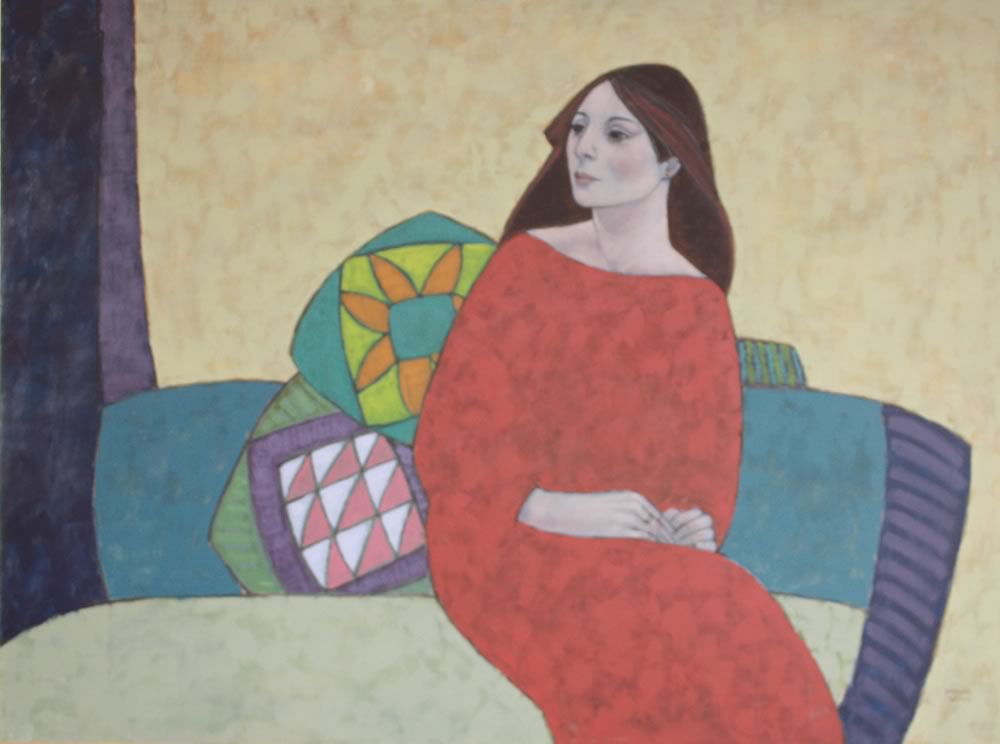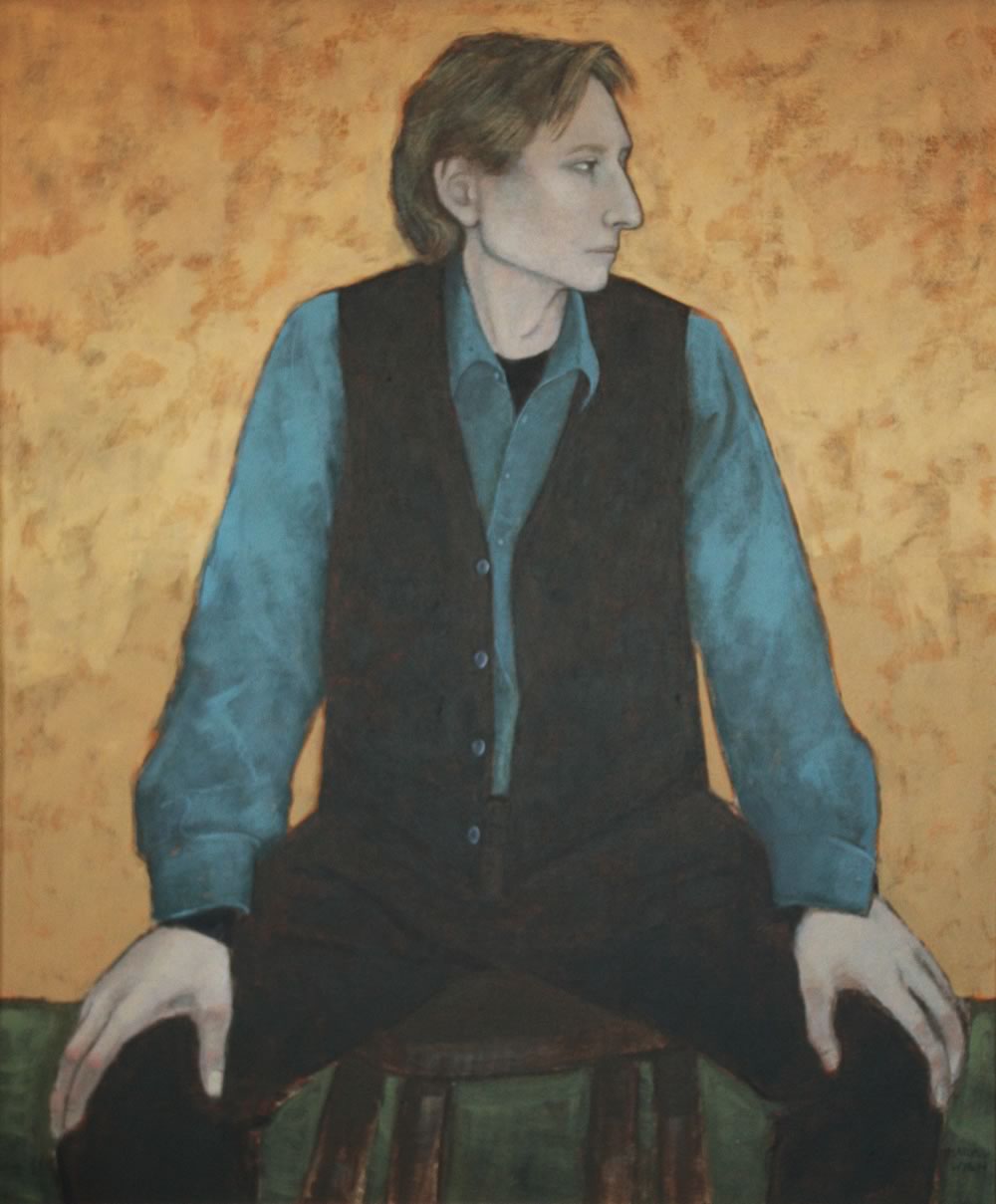 Lois Adams Goldstone
(1926-2010)
Lois Adams Goldstone was born in Paris, France, grew up in New York City, and lived in Seattle, Washington, and Westchester County, New York, as well as Bangor and Boothbay, Maine. After more than 35 years of painting in the Boothbay region, she relocated to Topsham, Maine and a studio in nearby Brunswick.
Although she is from a family of artists, Lois's early adulthood was too consumed with the process of raising more than a respectable number of children to devote significant time and effort to her artistic calling. Moving to Maine more than three decades ago brought change and the world of art became a mostly full-time passion, study, and occupation. Except for occasional forays West and Southwest, the woods, fields and shores of Maine have dominated her career ventures. The State became her primary muse; her paintings assure us that there is still endless beauty and magic in this struggling world as we view it beyond our personal boundaries.
Lois's paintings, both oils and pastels, are seldom literal translations of an observed scene, but reflect the sense of joy and awe experienced when viewing nature's offerings. They attempt to provoke in their use of color, achieving an artful balance between impression and reality.
Lois has been represented primarily by the Wiscasset Bay Gallery. She enjoyed many one-person shows and exhibits. She was President of the Art Foundation in Boothbay Harbor from 1992 – 1996 and was chosen by Governor Angus King to create his Christmas card from the Blaine House.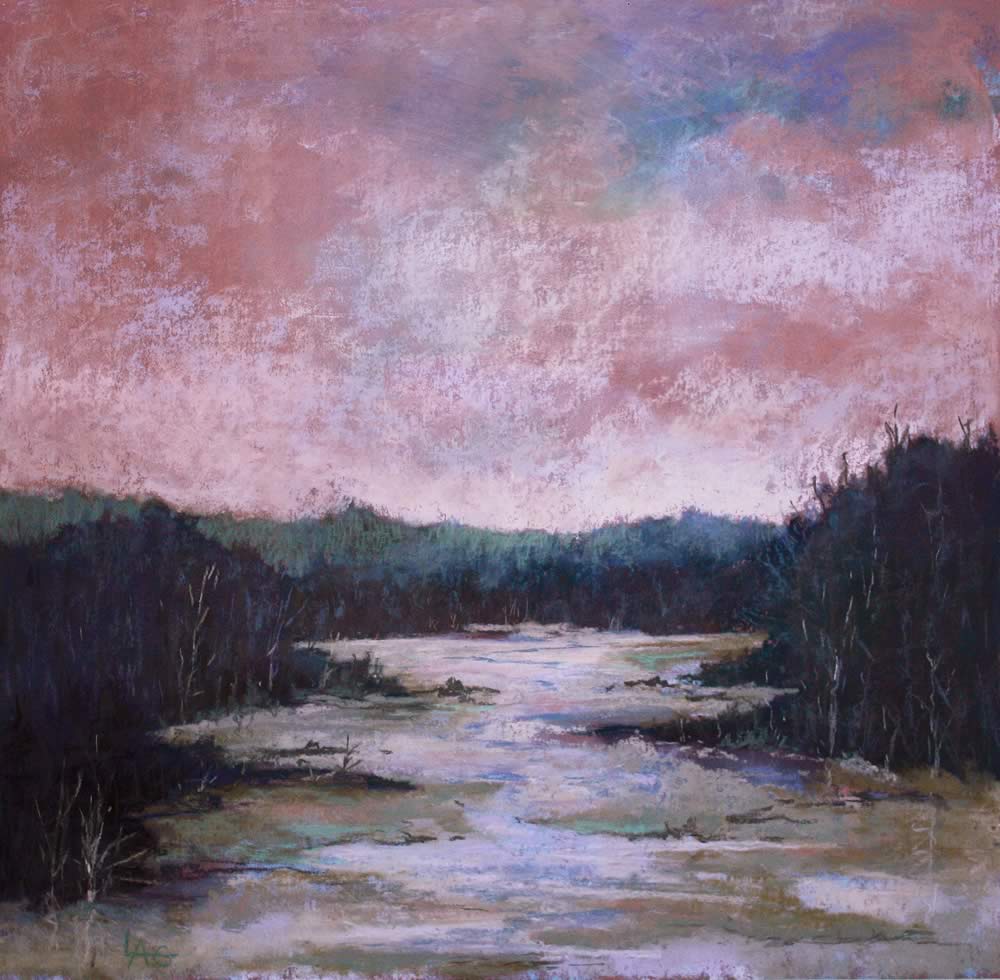 Anthony Muench is a practicing landscape architect living in Brunswick, Maine. He received his education at the Rhode Island School of Design. Through the landscape design process, he has continually referred back to hand drawing as an important communications tool. He uses hand drawn renderings for many project presentations.
As an extension of landscape architectural design he, over time, has created many landscape pastel drawings and watercolor paintings. Anthony's watercolors were shown at the Maine Art Gallery in Wiscasset, Maine in the fall of 2007.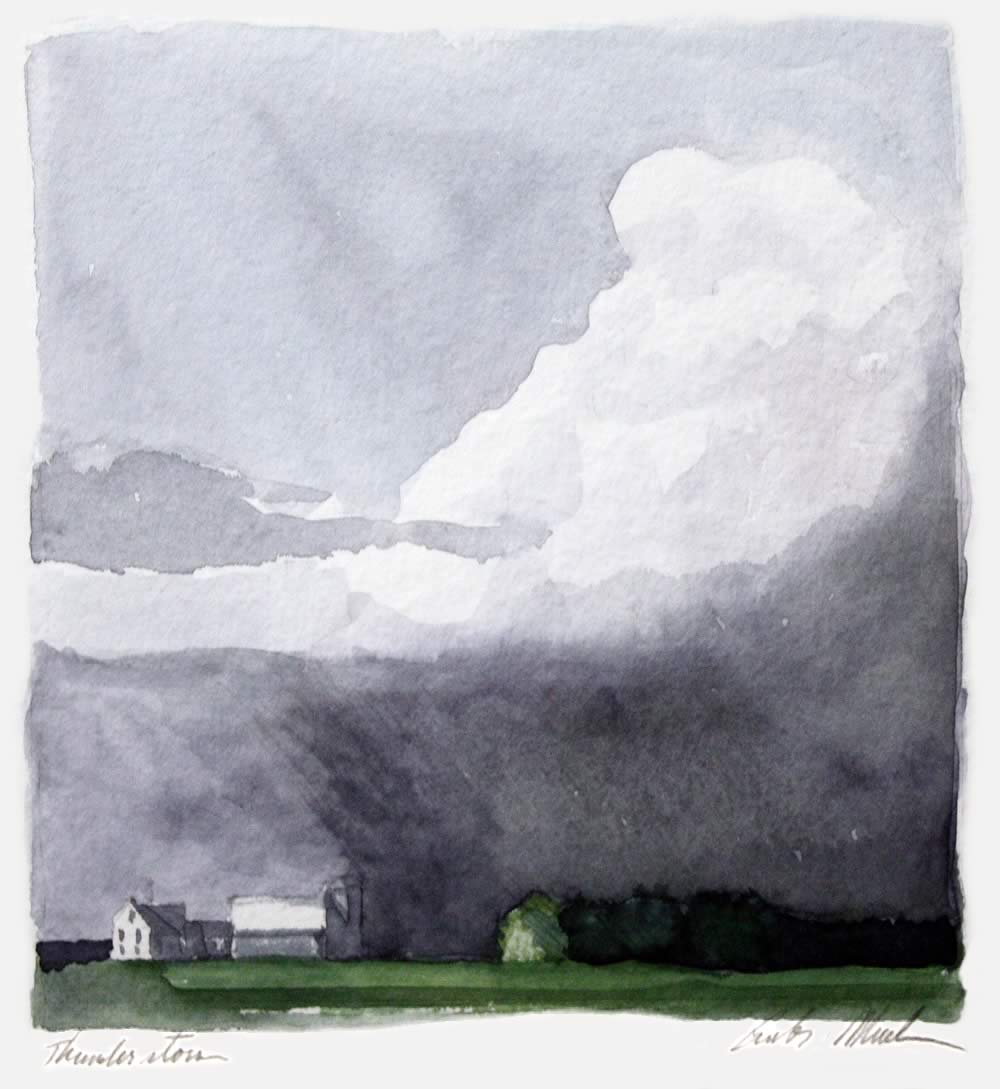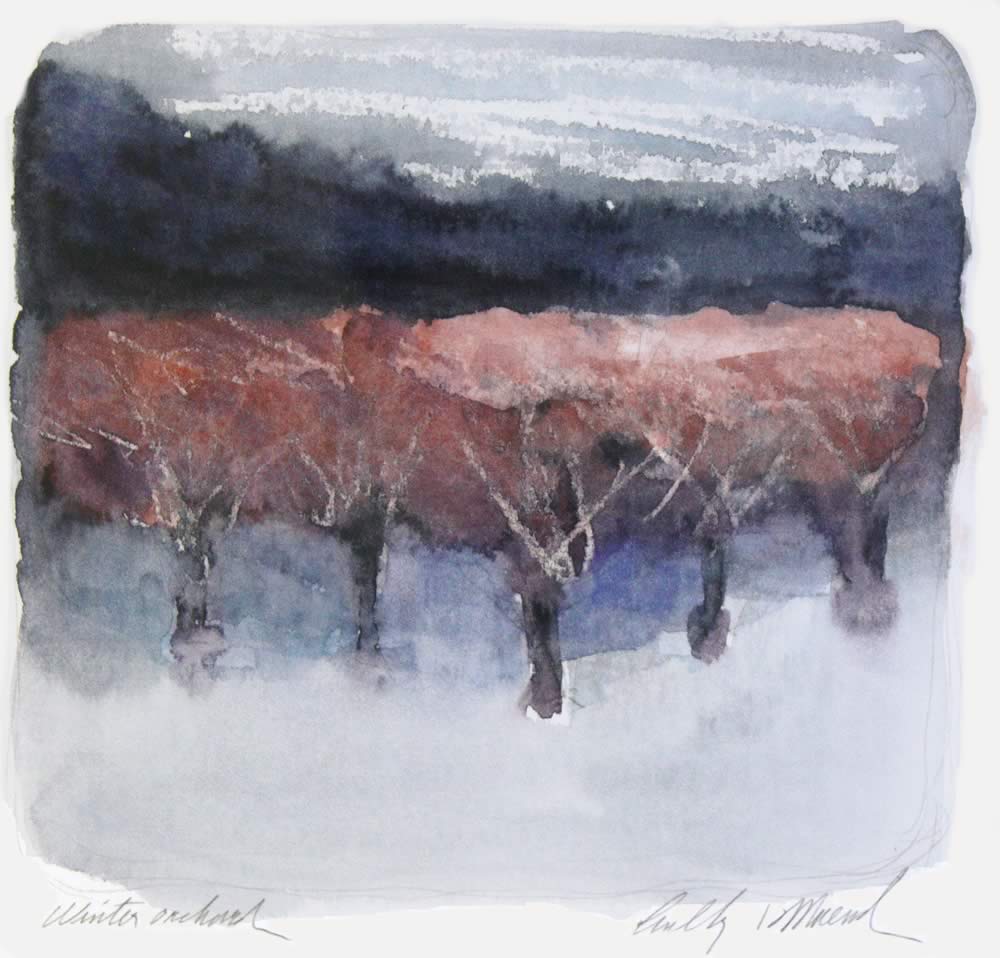 Scott Flanders is an artist who lives in Greater Portland. Admitting his love for art after he won his elementary school Halloween art contest in 6th grade had long term effects on his life. Upon graduating from the Portland School of Art in 1983 with a degree in graphic design, he worked as a designer and illustrator for years in Maine and California. He has taught drawing and painting at the University of New England and St. Joseph's College. Before and during his teaching career, he exhibited at Bayview Galleries in Portland and the Maine Coast Artists Gallery in Ogunquit, Maine.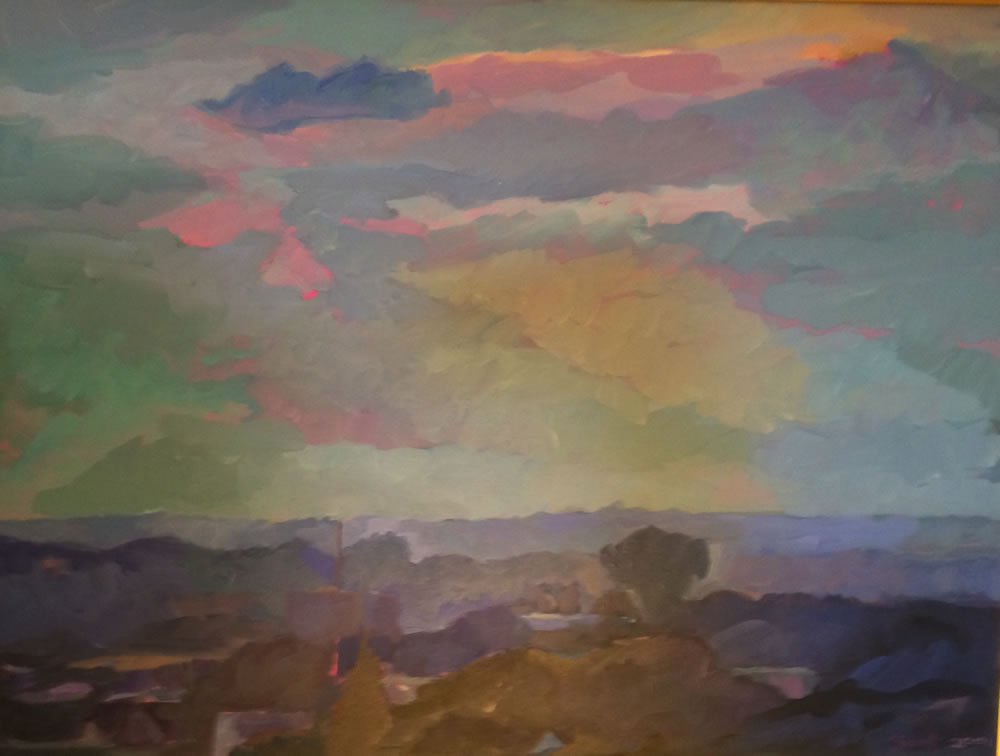 (1928-2014)
Terri Priest was born in Worcester, Massachusetts. During her childhood, Priest was a constant student of art. Following her intensive artistic education, Priest helped co-run the Fletcher Priest Gallery in Worcester for several years.  She went on to become a professor at College of The Holy Cross for fourteen years, where she served as a mentor to many students, before retiring to devote more time to her own painting. Priest was best known for her depictions of Vermeer-inspired female figures. Priest was the recipient of many awards for her artistic talent and philanthropic contributions to many social organizations that focused on issues of homelessness, education and civil rights.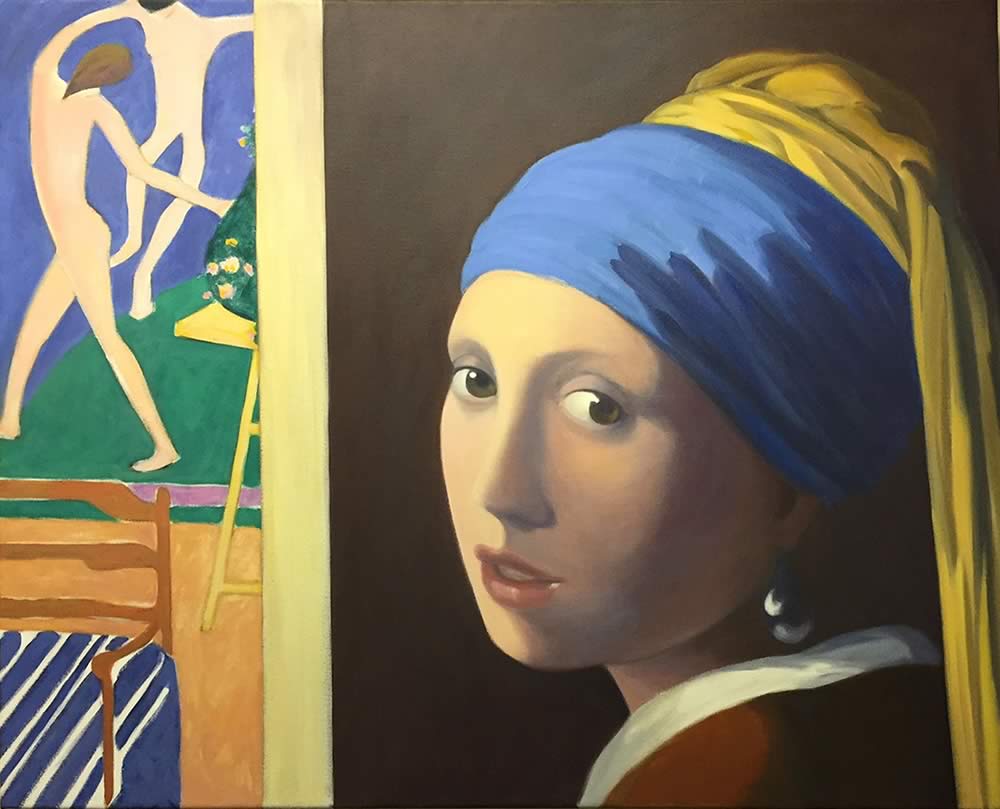 (1939-2007)
Marilyn Corey began her career in the arts at Hartt College of Music, where she studied to be a concert cellist. She was an award-winning artist, often suggesting the complexity and fragility of the natural world in her paintings. Her love of music and poetry, combined with her environmental advocacy, were most reflected in her signature seascapes. She was represented by the Wright Gallery in Cape Porpoise, Maine and was a member of the Art Guild fo the Kennebunks, Maine Women in the Arts and Rivertree. Mrs. Corey was a past choral and board member of Seaglass Chorale, and designed numerous sets and programs for its presentations. She was an accomplished poet, and often wrote poems to accompany her paintings.