About Us
Epstein & O'Donovan, LLP was founded in 1992 as Maine's first boutique trusts and estates law firm.  The founders believed, and we continue to believe, that clients are best served by a small firm focused exclusively on estate planning, probate and trust administration.  Many clients who use larger firms for business, real estate and family law matters often engage our firm for estate planning services for privacy purposes.
Our lawyers regularly collaborate with each other, as well as with attorneys from other law firms, accountants and financial advisors in order to provide our clients with comprehensive, high-quality service. We enjoy developing relationships with multiple generations of family members and business owners in order to provide continuity of service.  While clients may work primarily with one attorney, we consider our clients to be clients of the firm with access to the expertise of every one of our lawyers.
We represent clients all over the State of Maine.  While our primary offices are located in Portland, we also have a strong presence in Western Maine (Oxford County area) and Midcoast Maine (Rockland/Camden area).  This makes it easy for us to bring our expertise to more rural areas of Maine and meet with clients in those areas.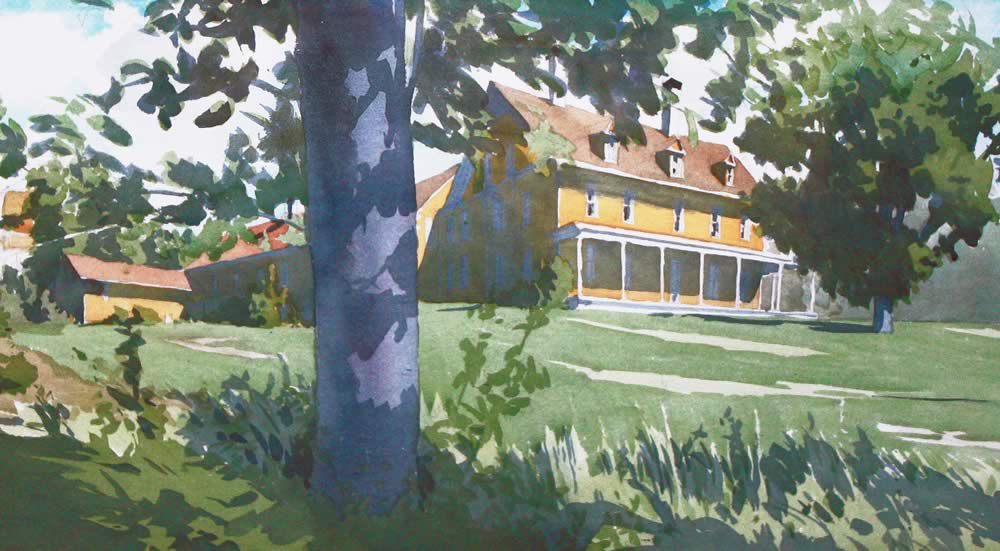 The works of art represented on www.willsandtrusts.com are part of our collection of paintings done by local artists. The collection is on display at our offices at Two Monument Square. For more information about the works and the artists click here…